A visionary creator of more than 3,000 recreation products annually, French sports equipment manufacturer and retailer Decathlon is racing to the front of the pack of companies capitalising on technology that yields lighter, stronger, greener, more affordable, customised products. The latest from this global leader is what it calls a "vision project"–in this case exploring what's possible through use of new manufacturing techniques and AI-powered design–as it develops a new high-performance bicycle with the potential to be custom 3D-printed from aluminium for each customer.
With help from the generative design capabilities of Autodesk Fusion 360 software, Decathlon has designed, produced, and unveiled prototype components intended to be uniquely performant and environmentally friendly. By eschewing carbon fibre (the typical material for light, strong, high-performance bicycles, but also difficult to recycle) and planning instead to 3D-print these bicycles from aluminium, Decathlon aims to reduce both the raw materials and transportation-intensive shipping required to build and deliver this futuristic racing bike.
Digital transformation in service to climate
The world's largest sporting goods retailer, Decathlon maintains a market reputation and brand commitment to sustainability, cutting-edge design, and affordability. Beloved by its customers, the company is rethinking traditional product design methods to offer a more sustainable approach. It designs, tests and manufactures every product it sells to meet high standards of both quality and reduced environmental impact.
This commitment to reduced environmental impact is a big part of what drives Decathlon's innovation. To achieve its ecological goals, the company is transforming its product design process, putting technology at the centre of that process. Its ambition is to reduce the carbon footprint of the billion pieces of equipment it produces each year.
Generative design, the Autodesk technology at the heart of this project, is a form of artificial intelligence (AI) that provides a design engineer hundreds, even thousands, of potential solutions to a given design problem in minutes or hours. The technology is powered by Autodesk's Fusion 360 software and uses algorithms, machine learning, and computational geometry to quickly generate multiple solutions that meet precise requirements and constraints set by the designer. Optimised solutions that satisfy requirements are then presented to the designer for consideration and optimisation. This process radically changes the way a product is designed.
In this project, generative design was used to design the frame and fork, initially taking into consideration the significant dynamic forces the fork would be subjected to under braking and at speed, as well as aerodynamics, and many other factors. A crucial aspect of the structure of a bicycle, the fork is the component to which the front wheel is attached, enabling the bike to be steered, and is comprised of several parts that must bear those significant forces. The company forecasts its reimagining of the traditional product design process may dramatically reduce the bike's weight through use of less material.
"Autodesk technology played an integral role in helping Decathlon designers and engineers reimagine the new possible and broaden the range of options they considered for this bike," said Scott Reese, senior vice president at Autodesk. "Decathlon's bicycle project beautifully illustrates the pivotal contributions generative design can make to the creative process for designers. With the help of Autodesk tools, Decathlon combined artificial intelligence and human creativity to pursue sustainability and performance goals that meet high consumer expectations. The project also enabled designers to familiarise themselves with new design and manufacturing technologies that will create the products of tomorrow," he said.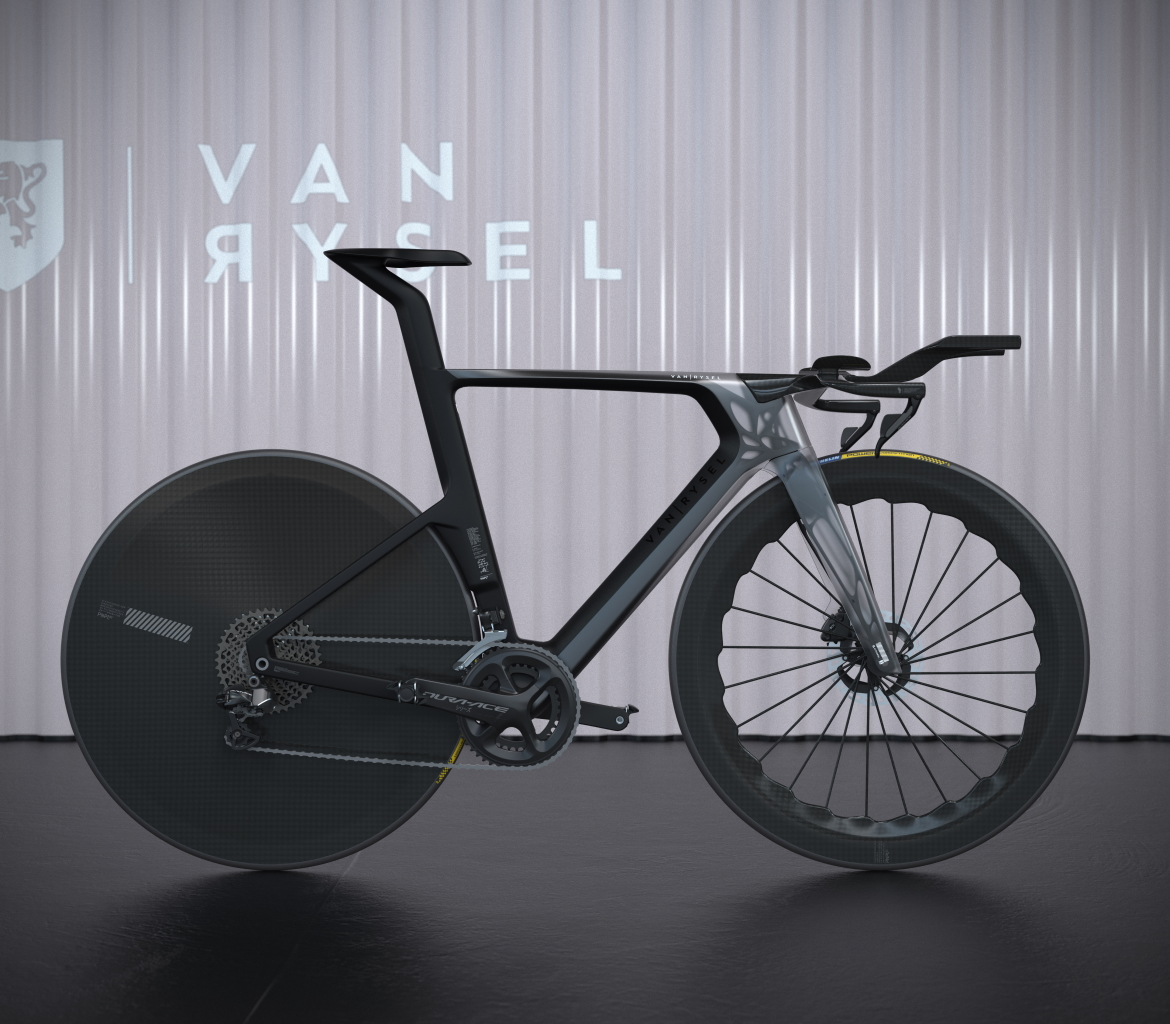 "The start of this collaboration was technical at first, because we didn't deeply understand generative design or what it could bring," said Decathlon Advanced Design team member Charles Cambianica. "Thanks to this project, we realised how this technology is not just an additional tool but truly a new way of conceiving and designing our products. Autodesk offers us a view of a new possible when creating products of the future. Clearly, this technology allows us to go even further because it saves us time, makes the products better and above all–this is a very important point–keeps people at the heart of the creation process," he said.
Transforming business processes to remain competitive in a rapidly changing world is rarely easy. Doing so typically requires time and vision to reimagine possibilities, then affecting changes in company culture, focus and infrastructure to implement that vision. But the benefits of doing so, especially when undertaken with a partner who has been there before, can pay quantitative dividends that far exceed the investment, as Decathlon is demonstrating.