In the simplest terms, a bill of materials (BOM) can be described as the recipe for your product. The BOM lists all of the items that make up the product, including part numbers and descriptions, quantities, lifecycle states, and other properties. If the BOM is the very recipe of your product, it's important to keep it accurate and up-to-date. A pie with sugar missing is a disappointment. A brake assembly with missing parts is a safety issue. Without an effective BOM management process, you run the risk of costly mistakes that waste time and resources.
Here are a few BOM management tips to help you:
1. Don't use spreadsheets to manage your BOMs
Change is a common part of product development. With acronyms from CO to ECO and ECR, change orders and engineering go hand and hand. How can you keep your BOMs up-to-date with so much change happening? What if your BOMs could reflect changes as they happen automatically? The good news is that they can.
Rather than manually managing spreadsheets, you can create your engineering BOM inside the same product data management (PDM) system you use to manage your design data. You can apply revision control to ensure everyone is referencing the correct version and changes are automatically synced to your BOM.
This ensures that your BOM is always up-to-date with the latest product design and development data. If you're a Vault PDM user, you have these BOM management capabilities at your fingertips along with your automated change management and revision control.
2. Automate BOM sharing with other departments

Design, or the engineering department, is only part of the journey of a product during its lifecycle. Next up could be sourcing suppliers, collaborating with contract manufacturers, or working
with internal staff in another department. You shouldn't share your BOM information with other functions through emails or other manual methods. It's time-consuming and error-prone. As mentioned above, you can bet that change will happen.
As soon as you send BOM information in an email it can become outdated. The risk of suppliers or contractors using the wrong details to perform their work is worth reconsidering the method you use to share BOM information. Could it be faster, more effective, and more accurate? Yes, there is a better way to share BOM information inside and outside your organization.
Everything you check into Vault is the recipe for your product. Your drawings, your designs, and your CAD data become your structured engineering BOM. You can share this BOM with other functions by connecting Vault with Fusion Lifecycle for Product Lifecycle Management (PLM) process capabilities. This solution is Vault PLM.
Using Vault PLM allows other departments such as procurement, manufacturing, quality, and service to access the BOM. This eliminates manual data entry in separate business systems and avoids costly mistakes.
3. Create context-specific BOM views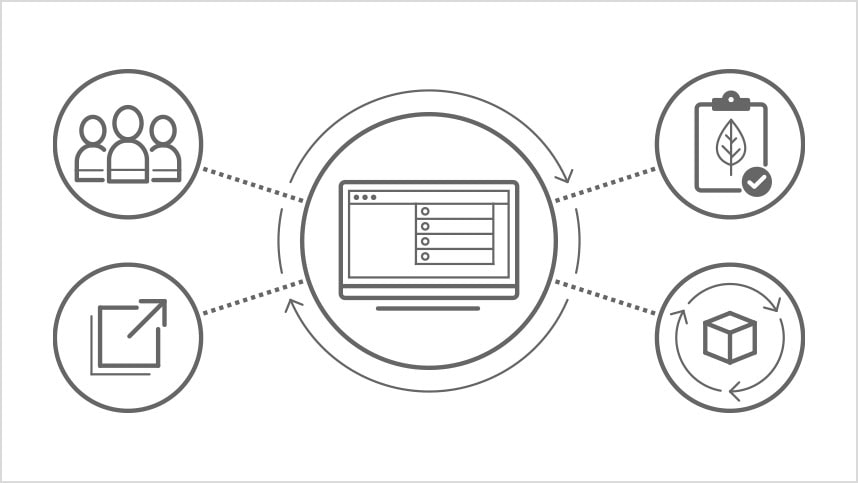 When you need to include suppliers, customers, or other external stakeholders in your product development workflows, Vault PLM can help you. You can configure BOM views to provide contextual product information most relevant to their role. For example, a supply chain management view can include manufactured part information. For compliance, the view can include REACH, RoHS, conflict mineral certification check boxes, and more.
Stakeholders see real-time product information for collaboration and quicker workflows. Permission settings ensure only the information you want them to access is available in their view.
Also, with CAD-integrated BOM information, stakeholders can gain a deeper understanding of your product. Related meta-data and files are attached ensuring that the correct specifications, procedures, and drawings are used.
These are just a few helpful tips.
During this on-demand webinar "Managing Your Bill of Materials – the Recipe for your Product Design," featuring PDM-PLM expert, Brian Schanen, you'll learn ways to improve your BOM management processes.