Authored by Amy Buszel
It's an exciting time for Autodesk and our customers. For the first time in a couple of years, we'll be back together again, in person, for Autodesk University (AU). We're excited because AU is an opportunity to shine a spotlight on our customers and hear how they're transforming their industries and changing the world. It's also an opportunity to share the new innovations we have planned across all our solutions.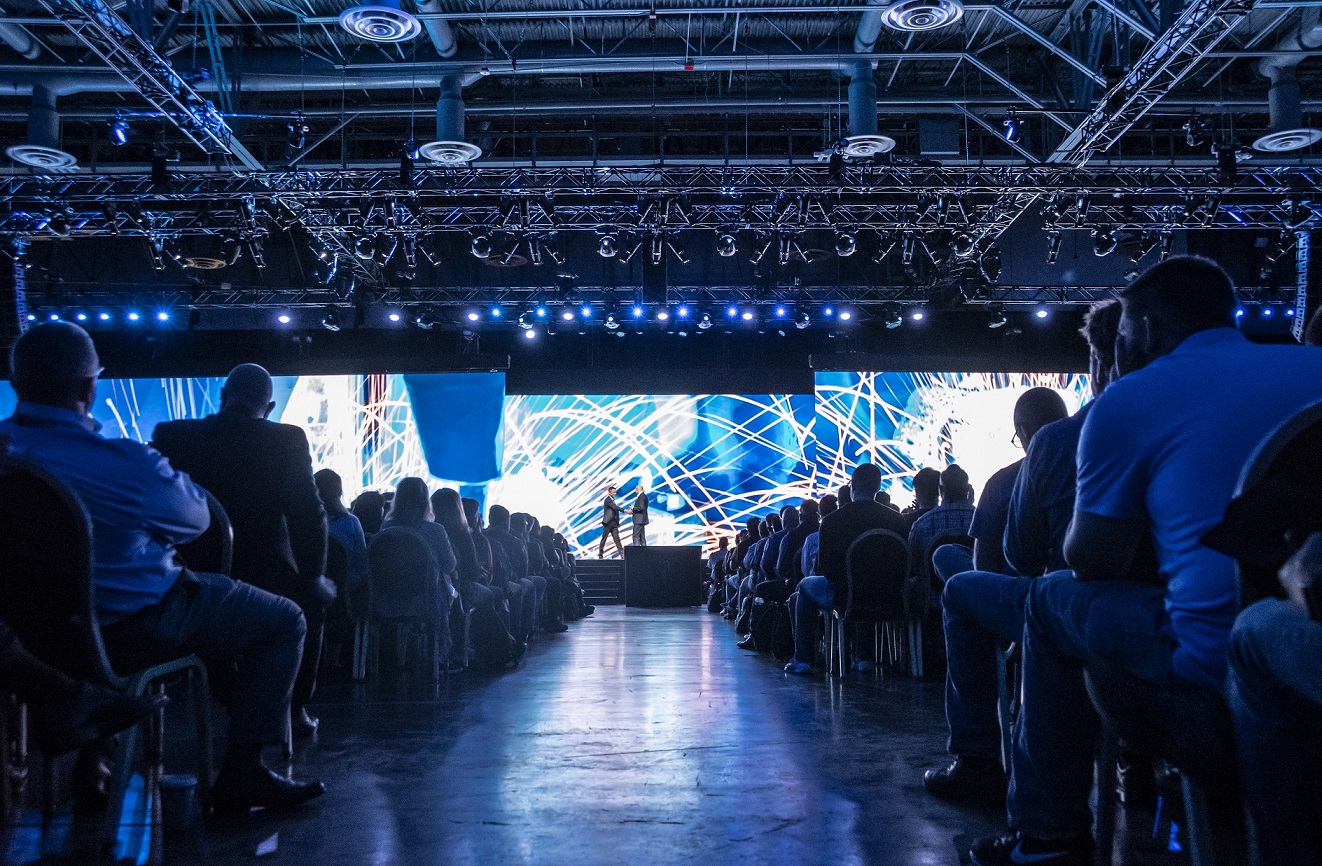 While we've got lots of news and plenty of surprises in store at AU, we're mindful of the recent feedback we've received from some customers–particularly in the Architecture industry–and the frustrations they've shared about the pace of development in Revit. So, in advance of everything new we'll unveil at AU, we want to provide an update on some of the recent innovations we've delivered for Revit and give insight into where we're heading next. In addition, we want to highlight the resources available to customers aimed at providing more clarity and flexibility in how they buy from Autodesk, and how they can realize consistent value from their software subscription.
Listening to customers and innovating in AEC
We remain committed to delivering solutions for the AEC industry that provide connected workflows across every phase of a project's lifecycle—plan, design, build, and operate. Across our AEC portfolio broadly, and for Revit specifically, we've made enhancements that deliver better productivity and efficiency, powerful automations, more sustainable outcomes, and more openness–many of which were inspired by customer requests.
In fact, across the last two Revit releases we've delivered more than 130 new product enhancements and features that are a direct result of customer ideas and feedback provided via Revit Ideas, in addition to the many other channels where we gather customer input.
The release of Revit 2023 delivered documentation workflows, providing productivity, efficiency, and interoperability enhancements that help individual users and project teams produce better design deliverables, faster, and with less re-work and repetition. We recently launched a new Hub for Revit where customers can take a deeper dive into all the features and innovations delivered in Revit since 2019.
We also publish a Revit Public Roadmap–which is the best place for customers to see what's new and what's on the horizon for Revit. It's updated with each major release, and customers can vote for the roadmap items they find most important.
The Revit Public Roadmap and new Hub for Revit are key pieces of how we're providing transparency into where Revit is heading, and how customers can provide input along that journey.
It's also important to know that we're innovating Revit with a broad and diverse set of customers in mind–and for disciplines beyond just architecture. We'll continue to prioritize investments and innovations that best serve the diverse needs of all of our customers.
A more open Revit
A major request from our customers has been better multi-tool integrations with Revit, to better facilitate project collaboration, and help reduce project inefficiencies and design times. Customers have asked for more support for open standards too. There's still plenty of work to do here. But we're making progress, with several developments recently achieved or on the horizon.
For building design, we started with integrations between Revit and Inventor, as well as between Revit and Power Automate built on the new Forge Data Exchange capability. And, at Autodesk University, expect to hear more about how we're extending data exchange capabilities with popular 3rd party tools. We're building these connections so that customers can unlock their data and exchange it between all of the tools they rely on–whether from Autodesk or other software providers.
We continue to partner with the Open Design Alliance and were the first BIM platform to certify IFC files for export for architecture, structures, and MEP. IFC 4.3 will lead to more effective data handovers, so you can be confident in your deliverables. We've also expanded support for industry standards and regional requirements like ISO 19650 compatible workflows and the ability to host data on our European data center.
Expect more at AU
As mentioned, we have much more in store for Revit at AU. This includes several new integrations and partnerships, which will extend Revit's interoperability and put new capabilities in the hands of Revit users.
Expect updates to the Revit user experience, enhanced capabilities for site modeling, documentation, and automation–as well as an exciting new feature, which will allow architects to see the impact of embodied carbon combined with operational carbon.
If you can't join us for Autodesk University in New Orleans, you can still follow along virtually. You'll be able to view our Day 1 and Day 2 general sessions and access a host of live-streamed and on-demand programming–localized in several languages. This includes our AEC Strategy Sessions and the AEC Futures Briefings, available live and on-demand.
Providing more clarity, flexibility, and value with Subscriptions
We know that for some customers, transitioning to different license models has been a challenge. During this transition, customers have asked for more clarity on the benefits of subscription plans, more detail on the differences between Autodesk Premium and Standard plans, more flexible buying options, and more time-saving administrative tools. Customers also want help choosing the right plan for their organization–and ensuring they get the most value from the plan they choose. Furthermore, customers tell us they need to spend less time managing software subscriptions and more time on critical projects. Here are a few resources available to customers today:
Compare Autodesk Premium & Standard plans: Autodesk's Standard plan offers value for individuals and small teams who need to get up and running quickly, manage subscriptions, and ensure users are productive. The Premium plan includes all the benefits of Standard and is ideal for medium to large teams who want to become more informed, efficient, and secure. Customers can compare Premium & Standard plans here.
Named User Trade-in ROI Estimator: More and more customers are seeing the benefits of named user for their business, especially considering how COVID made remote work the norm. If you haven't made the transition yet, see how much you could save in time and money with our trade-in ROI estimator. If you're concerned about the administrative overhead that may come with managing named users, read tips in our blog from a customer who made the move and check out our roadmap for tech managers.
Autodesk Flex for Occasional Use: Autodesk Flex is a new, cost-effective option for occasional users. Flex offers an alternative to paying for a dedicated subscription while still allowing customers to try out new products to expand their toolset, gain insights, and access controls that help manage infrequent users alongside subscriptions. Use the Flex token estimator to see if Flex would be a fit for your business based on your usage patterns.
There's more to come at AU in just a few weeks. We'll be announcing additional benefits for both Premium and Standard plan customers including new reporting and administrative features, along with new advisory and assistance services to help with planning and set up, and to help customers get more out of their Autodesk software.
Continuing to engage and innovate
We welcome feedback from customers–whether it's constructive criticism or stories about how they're getting the most out of tools like Revit. And it's our hope that these conversations lead to solutions that better meet customer needs, and lead to better customer outcomes across the AEC industry. As a reminder, here are the best ways to stay informed and add your voice to the conversation:
We hope to see many of you–virtually or in person–at Autodesk University in New Orleans, where we'll have much more to share.